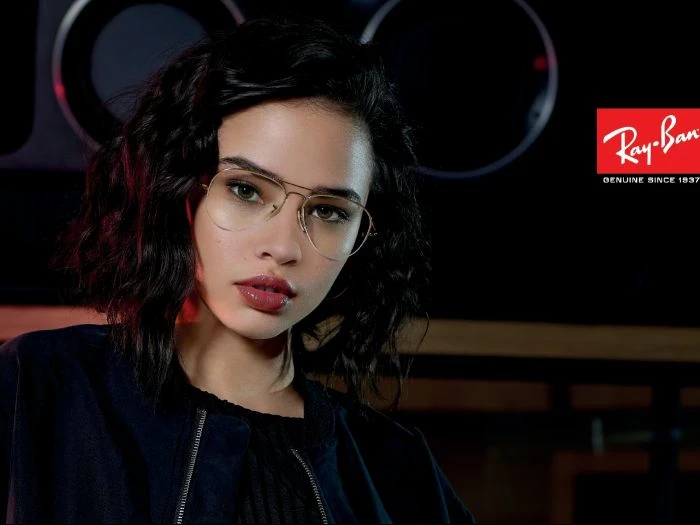 We fix all Ray-Ban glasses
AlphaOmega can restore all models of Ray-Ban sunglasses right across the whole range. Our glasses specialists have years of experience in lens and frame restoration on all modern and vintage Ray-Ban models.
As an authorised official UK retailer of genuine Ray-Ban sunglasses, we have access to authentic original replacement lenses, sunglasses frames and all special parts direct from the manufacturer. We can supply and repair all Ray-Ban replacement parts for all sunglasses models.
We are confident we can replace or make good any accidental damage to your Ray-Ban lenses, bridges, arms, frames and more.
The AlphaOmega 12-month unconditional guarantee covers all Ray-Ban sunglasses repairs carried out by our UK team. We use genuine Ray-Ban replacement parts, including arms, nose pads and replacement lenses when required.
Alternatively, we can use the highest quality generic custom lenses and generic frame parts sourced from trusted international suppliers.
---
For a
FREE RAY-BAN SUNGLASSES REPAIR QUOTE
, use our
ENQUIRE ONLINE
service. Or contact us for advice on how to restore your broken Ray-Ban glasses.
---
Track your Ray-Ban repair
When you decide to use AlphaOmega, your Ray-Ban repair will receive a unique tracking code, and you can then log onto our website at any time to check on the status of your sunglasses repair.
Our in-house experts use the latest high-tech precision equipment in our purpose-built workshops to restore and repair broken sunglasses and spectacles from all over the UK.
Expert repairs, low prices and fast turnaround times have kept AlphaOmega at number one in the UK for Ray-Ban sunglasses repair and lens replacement for more than 20 years.
About Ray-Ban sunglasses
Ray-Ban sunglasses are among the top three most popular brands in the world. They also boast the most extensive collection of styles in their range.
Ray-Ban is probably best known for its Aviator, Wayfarer and Clubmaster sunglasses. Ray-Ban sunglasses feature in hundreds of hit films since Audrey Hepburn wore them in the hit Hollywood movie Breakfast at Tiffany's in the 1960s.
Ray-Bans are considered artistic statements as much as fashion accessories, thanks to Ray-Ban's detailed approach to styling and its unique flair for staying at the forefront of contemporary design. These stylish shades have been around since the 1930s. The anti-glare Aviators, launched in 1936, were designed for US Air Force pilots and have now become a world classic.
Ray-Ban's celebrity following is so vast that it is folly to attempt to keep up. Fans include Heath Ledger, Al Pacino, Jude Law, Michael Jackson and Russell Brand.
Dependability and individuality are the core characteristics of the Ray-Ban brand and are also at the heart of their junior and adult collections.
We fix all Ray-Ban models such as 2027 Predator II: 2113 Sunglasses: 2132 New Wayfarer: 2140 Original Wayfarer: 3025 Aviator: 3194 Sunglasses: 3362 Aviator Style: 3384 Visor Wayfarer. We fix all brands of broken spectacles and sunglasses in our specialist workshops, including other luxury sunglasses manufacturers such as Prada, D&G, Oakley, Gucci and Armani. Read more about genuine Ray-Ban sunglasses repair from AlphaOmega.
---
For a
FREE RAY-BAN GLASSES REPAIR QUOTE
, use our
ENQUIRE ONLINE
service.
---