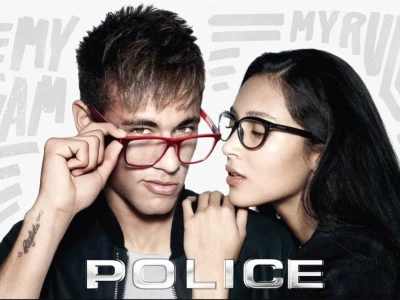 We fix broken Police eyewear
Police sunglasses repairs are a speciality at AlphaOmega UK, where skilled craftspeople have high levels of experience in refurbishing Police sunglasses across the entire model range.
Our skilled technicians use high-tech precision equipment at our UK repair service centre to ensure the best quality sunglass repairs.
AlphaOmega can not only repair Police sunglasses frames but can also restore damaged lenses, bridges, arms, pads and more.
---
Please use our free
ENQUIRE ONLINE
page to tell us what has happened o your favourite Police sunglasses. We will get back to you within 24 hours, at no cost to you, to explain what AlphaOmega can do to help.
---
If you use the AlphaOmega sunglasses repair service UK, you receive a unique tracking code that will allow you to log into our website at any time and check the status of your sunglasses repair.
Along with expert repairs, low prices and our quick turnaround times, you will quickly see why AlphaOmega has been the number one Police sunglasses repair UK specialist for more than 20 years. And remember, all pairs of glasses or sunglasses fixed by AlphaOmega will come back covered by an unconditional guarantee.
Police sunglasses background
Police fashion glasses have been a favourite high-end glasses producer for many years. The heady mix of lightweight frames, classy designer looks and quality materials has brought them great success. Alpha Omega has been repairing Police sunglasses and Police glasses for many years, and our technicians have years of experience in making quality repairs.
Police glasses have many models, most being listed as street, fashion, or vintage. They have an urban edge and are favoured by those after a distinctive look with city-cool inspiration. The Police brand was launched in 1983 in Italy by De Rigo, the name inspired by the eyewear sported by US police in the 1980s. It's a vision that has grown into a broad range of collections, designs and colour schemes.
Police is now a world leader in international glamour, and its latest collections embrace the brand's Italian roots while incorporating its familiar gothic elements. The Police brand is favoured by movie stars such as Bruce Willis, George Clooney and footballer David Beckham.
Favourite Police models repaired by us include Action, Charisma, Close Up, Cut, Invisible, Mettle, Mynt, Perception, Rangy, Sharp, and Sobe.
---
With quality repairs, great prices and lightning-fast turnaround, you will see why we've been number one for Police sunglasses repairs for over 20 years. For a
FREE POLICE GLASSES REPAIR QUOTE
, use our
ENQUIRE ONLINE
service.
---