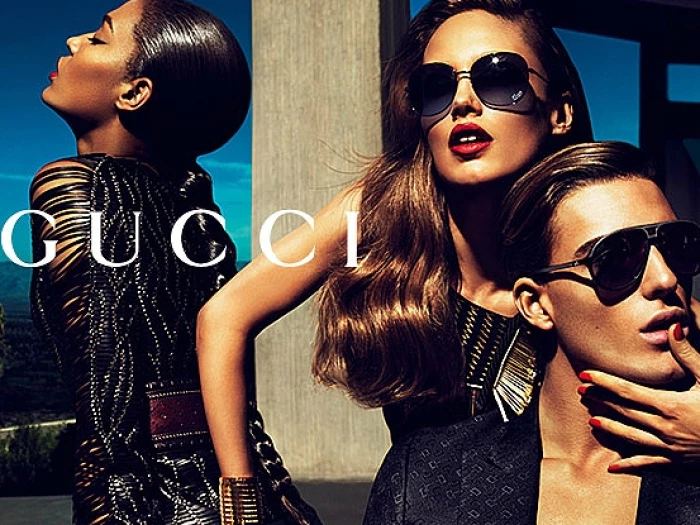 We mend broken Gucci eyewear
Gucci is one of the most popular brands of sunglasses, and AlphaOmega technicians have plenty of experience in Gucci sunglasses repair. Our expert glasses repair specialists can restore broken Gucci sunglasses right across the brand range.
Our fully trained staff at AlphaOmega can restore damaged glasses frames and replace lenses, bridges, and arms using the latest precision equipment installed at our UK service centre.
---
If you have a pair of Gucci glasses that need repair or need a general overhaul, then please use our free
ENQUIRE ONLINE
page to tell us what you require and we will get back to you as quickly as possible to suggest what we can do to help.
---
If you decide to go ahead with your sunglasses repair, you will get a unique tracking code to use on our website so you can check on the status of your Gucci glasses repair at any time.
The AlphaOmega unconditional guarantee covers all models of glasses or sunglasses undergoing repair by us.
Customers find our great prices and fast turnaround times a real bonus. It has helped to make AlphaOmega the number one UK Gucci glasses repair specialist for more than 20 years.
About Gucci sunglasses
Founded in Florence in 1921, Gucci quickly became an iconic Italian fashion and leather goods label. Now one of the world's most prestigious luxury brands, it designs high-quality luxury goods, including handbags, luggage, shoes, fragrances and, of course, eyewear. The Gucci eyewear collection is characterised by its innovative design and clean, stylish lines. Gucci glasses and sunglasses typically feature bold classic frames, although they have an expanding range of styles in their collection.
Today Gucci has shapes to suit everyone, from Gucci geek to round-eye and cat-eye glasses styles. Modern styles vary from understated designs in classic colours to daring, modern flourishes such as luxury frames encrusted with cut gems.
Everyone knows about the great Gucci bag. It is the most desirable fashion accessory. Gucci is famed for its attention to detail regarding sunglasses frames. The Gucci fashion house consistently delights with its eclectic mix of high-end designs that repeatedly lead the fashion world. The collection of Gucci glasses and sunglasses has become a modern-day must-have for the fashion-conscious.
The range of fashionable Gucci sunglasses frames repaired by AlphaOmega includes popular models like the Gucci gg3181, gg3200 and gg3095, as well as the best-selling Gucci gg1627/s and gg1956/s. AlphaOmega offers Gucci lens repair and replacement.
---
We service all brands of broken spectacles and sunglasses at our specialist UK workshops, including models from luxury sunglasses manufacturers such as Ray-Ban, Oakley, Oliver Peoples and Prada. For a
FREE GUCCI GLASSES REPAIR QUOTE
, use our
ENQUIRE ONLINE
service.
---