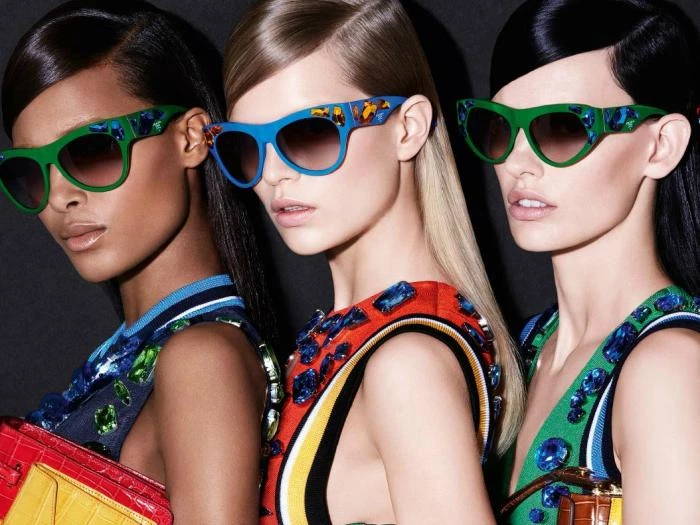 We fix broken Prada eyewear
We repair all Prada sunglasses right across the range. Our specialist glasses repairs team has a great deal of experience in restoring Prada frames and in Prada sunglasses scratch repairs.
But AlphaOmega can also repair damage to lenses, bridges, arms, pads and more using the latest high-tech precision equipment at our UK service centre laboratory.
---
See our
ENQUIRE ONLINE
page and tell us what has happened to your broken Prada sunglasses and a member of the AlphaOmega team will get back to you in 24 hours to explain just what we can do to help.
---
If you decide to use AlphaOmega, your repair will get a unique tracking code so you can log onto our website at any time to check the current status of your Prada sunglasses repair.
The AlphaOmega unconditional guarantee covers all pairs of Prada glasses or sunglasses repaired by us.
Combine this with expert repairs, great prices and our fast turnaround times and you will quickly see why AlphaOmega has been the number one UK Prada frame repair specialist for over 20 years.
About Prada sunglasses
Prada is an Italian fashion house that has designed sunglasses for the rich, famous and influential for over a century. It now counts itself as one of the world's leaders in high-end luxury accessories, and with good reason. Prada's hand-made glasses frames are moulded in the brand's classic signature palette of neutral tones of black, brown, grey, green and creams. These pure colours distinguish the brand and are employed to transform a simple shape into a provocative but modern-day style.
With their bold, distinctive designs, Prada has a reputation for excellence amongst fashion experts. The latest collections incorporate an excellent feel for exceptional quality and style. And it is not just the quality. The brand's forward-thinking approach to style has enabled it to anticipate and often lead the way with trends that permeate all fashion houses.
Prada Sunglasses are more than designer fashion eyewear. Always functional yet exceptionally stylish, the sunglasses are consistently adorned with the full Prada name. The branding has helped Prada become a universally recognised status symbol representing opulence and class without limits.
The range of modern Prada sunglass models repaired by AlphaOmega includes Arrow, Cinema, Journal, Plaque, Portrait, Swing, Triangle, and Voice. We also fix all brands of broken spectacles and sunglasses in our specialist workshops, including other luxury sunglasses manufacturers such as Ray-Ban, Oakley, and Oliver Peoples.
---
For a
FREE PRADA GLASSES REPAIR QUOTE
, use our
ENQUIRE ONLINE
service.
---