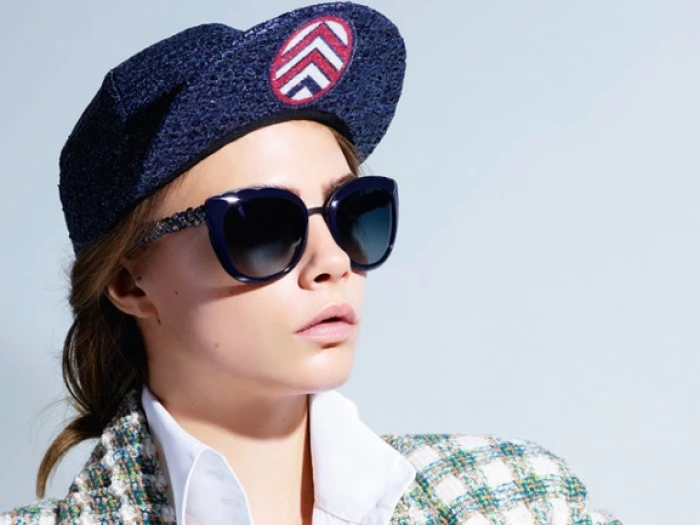 We repair Chanel eyewear
Chanel is a top name in the fashion industry, renowned for style and taste and Chanel sunglasses are one of the most expensive luxury brands.
AlphaOmega Glasses Repair has extensive knowledge of Chanel sunglasses and can repair and restore damaged lenses and frames across the entire Chanel range.
Expert staff in our specialist workshops can repair broken Chanel frames and mend damaged arms, temples, nose pads and bridges and restore Chanel sunglasses frames.
---
If you have a pair of broken or worn Chanel sunglasses, you can use our free
ENQUIRE ONLINE
service to tell us what needs to be done to get them back to looking as good as new.
---
AlphaOmega takes pride in its low prices and quick turnaround, with many of our glasses repairs carried out on the same day as they arrive in our workshops. We have a special arrangement with the Post Office to ensure your sunglasses or spectacles are back with you as soon as possible, usually within two to three days.
Post your broken Chanel sunglasses to AlphaOmega, and you will get a unique tracking code that will allow you to follow the progress of your repair through our website.
We are proud of the standard of work and offer an unconditional 12-month guarantee on all glasses and spectacle repairs.
About Chanel sunglasses
Chanel is a French fashion house that started in 1910 when Gabrielle Chanel, aka Coco, began designing ready-to-wear clothes for women. She opened her first store in Paris, followed by a boutique for accessories in Deauville three years later. Craft, innovation and style became a watchword of the House of Chanel, and the brand became a household name with a reputation for style and sophistication. Her clothes and fashion accessories caught the eye of many celebrities, and the Chanel brand has become synonymous with quality, luxury and elegance.
Chanel sunglasses soon became a favourite fashion accessory of the rich and famous. Today it is one of the world's most renowned luxury eyewear brands for both women and men. Chanel eyewear always carries the distinctive Chanel logo of inverted and intertwined letter Cs. Many models feature bold frames and large lenses, and new designs are launched each season to complement the current clothes collections.
Under the charge of top designer Karl Lagerfeld since 1983, Chanel employs signature design features such as pearls, two-tone, tweed, and quilting that are instantly recognisable. The elements are often ingeniously worked into Chanel's hand-finished sunglasses collections. Today, the company is also noted for perfumes, handbags, and sunglasses. Chanel has more than 200 stores and boutiques in cities as diverse as London, Tokyo, Los Angeles and New York.
---
AlphaOmega Frame Repairs has extensive experience in repairing and restoring all models of Chanel sunglasses, and all the work comes with a full, no-quibble 12-month guarantee.
For a
FREE CHANEL GLASSES REPAIR QUOTE
, use our
ENQUIRE ONLINE
service.
---