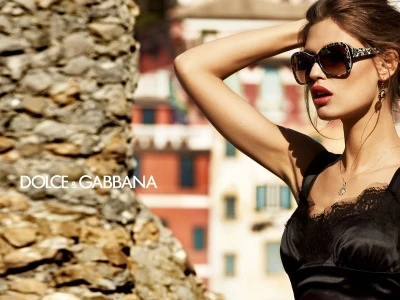 We fix broken D&G eyewear
Dolce & Gabbana sunglasses repairs are a speciality for the expert repair team at AlphaOmega UK. We have high levels of experience in mending broken D&G sunglasses across the company's complete model range.
AlphaOmega can not only repair D&G sunglasses frames but will also restore damaged lenses, bridges, arms, pads and much more. Our skilled technicians use the latest high-tech precision equipment at our UK sunglasses repair service centre to ensure you get the best quality repairs.
---
Please use our free ENQUIRE ONLINE page to tell us what problem you have with your favourite D&G sunglasses.
A member of the AlphaOmega team will get back to you within 24 hours, at no cost, to explain what we can do to help.
Should you use the AlphaOmega sunglasses repair service UK, you will be allocated a unique tracking code to enable you to log onto our website at any time and check the status of your D&G sunglasses repair.
Along with expert repairs, low prices and our quick turnaround times, you will quickly see why AlphaOmega has been the number one D&G repair UK specialist for more than 20 years.
An AlphaOmega unconditional guarantee covers all Armani glasses that pass through our workshops.
About D&G sunglasses
They say true style never goes out of fashion, and Dolce & Gabbana sunglasses are timeless products.  Dolce & Gabbana, better known as D&G, is an Italian fashion house launched by Italian designers Domenico Dolce and Stefano Gabbana. D&G aim to blend practicality with glamour. While many other fashion houses focus on cashing in on the short-term trend, D&G create sunglasses that withstand the test of time to become classic fashion statements.
Dolce & Gabbana's latest collection of designer sunglasses draws its Italian inspiration in a way that denotes both sophistication and style. D&G were instrumental in turning the idea of wearing stylish, dark glasses into something enjoyable and trendy. Beautifully crafted materials go into all of the D&G sunglasses collections and make them especially suitable as evening wear for that special occasion.
They have become a must-have item to wear at parties, galas, opening nights and when the event demands that you step out in style. For proof, you need only note that both Angelina Jolie and Jessica Alba chose Dolce & Gabbana's 6035 model. D&G eyewear is a unique brand enhanced by standout details such as the stylish logo, the metal mesh or the wild colours. The latest D&G sunglasses will make you the centre of attention wherever you are. For men too, Dolce & Gabbana sunglasses are bold, but not overbearing; designed for men who want to be seen but not to be seen to be conspicuous.
---
We repair all glasses and sunglasses produced by Dolce and Gabbana with experience of all the favourite D&G sunglasses models including Dolce & Gabbana 2027B, 6036B, 6016, 802S, 809S. We also fix all brands of broken spectacles and sunglasses in our specialist workshops, including other luxury sunglasses manufacturers such as Ray-Ban, Police, Oakley, Prada, Gucci and Armani.
For a FREE DOLCE & GABBANA GLASSES REPAIR QUOTE use ENQUIRE ONLINE.
---