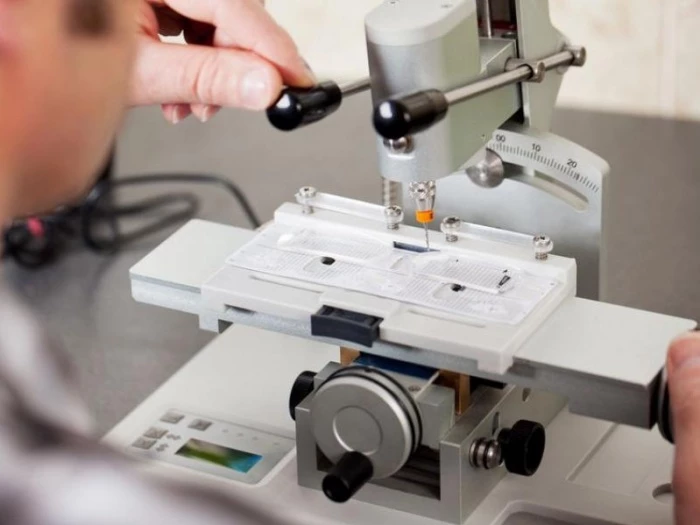 We repair all makes of sunglasses including Armani, Chanel, D&G, Dior, Gucci, Oakley, Police, Prada and Ray-Ban eyewear. Our skilled technicians can repair frames of titanium, steel, acetate, plastic and more.
We always use replacement parts of the highest quality and, when requested from the original manufacturer but, If replacement parts are not available, we have the skills and technology to create components ourselves.
And we are so confident of our sunglass repair service we give our all customers a 12-month guarantee on all sunglasses repair work. Our UK service centre will return your sunglasses quickly and efficiently whether you are a private individual or a commercial optician.
If you are told your broken sunglasses are beyond repair, don't believe it until you have tried the AlphaOmega glasses repair UK service. At AlphaOmega, we not only restore your damaged sunglasses we also return them to you as quickly as possible.
---
To see how we can help with your sunglasses repairs:
ENQUIRE ONLINE
---
Sunglasses repaired as good as new
Designer eyewear repair is not as expensive as you might think. We are confident we can repair and return your Ray-Ban, Oakley or Prada sunglasses to mint condition even when replacement parts are hard to find.
Our team has repaired thousands of pairs of sunglasses of every make and model. Staff use the latest in glasses repair equipment, including microlaser welders, and can carry out high-precision soldering and electro-plating techniques.
Seasonal Overhaul
To keep your sunglasses in good shape, we also offer a seasonal overhaul and AlphaOmega can give them a thorough clean and polish at very reasonable rates. AlphaOmega also specialises in the repair of luxury designer brands and models of sunglasses and spectacles such as Burberry, Bvlgari, Celine, Fendi, Olive Peoples, Ralph Lauren and Tom Ford.
Our glasses repair guarantee
Any sunglass repair carried out by AlphaOmega is backed up with an unconditional 12-month guarantee. Low prices and a fast turnaround over 20 years have enabled us to build up an enormous bank of satisfied customers. See our Buzz page for genuine evidence of customer satisfaction.
Our superfast turnaround
We pride ourselves on our same-day turnaround repair service, and sunglasses are often fixed and returned within 24 hours. Our special arrangement with Royal Mail enables us to collect your sunglasses directly from the sorting office and we return mended frames by Royal Mail Special Delivery.
Our gold standard quality
Many of the tools, techniques and materials we use in spectacles and sunglasses restoration are used in the jewellery industry. This is why we have been able to set ourselves the highest possible standards for frame and lens repairs.
Value for money glasses frames repair
Our quality may reach the highest standards, but our pricing policy is very affordable. Customers can save money, especially on expensive Ray-Ban and Oakley sunglasses. We offer original and genuine branded lens replacements for designer eyewear and where this is not possible we offer the highest quality replacement lenses.
We use the latest technology
We are always introducing new technology to enable us to deliver a faster, more convenient repair service. The recent addition of a precision titanium laser welder has added a new level of accuracy to our UK frames repair service.