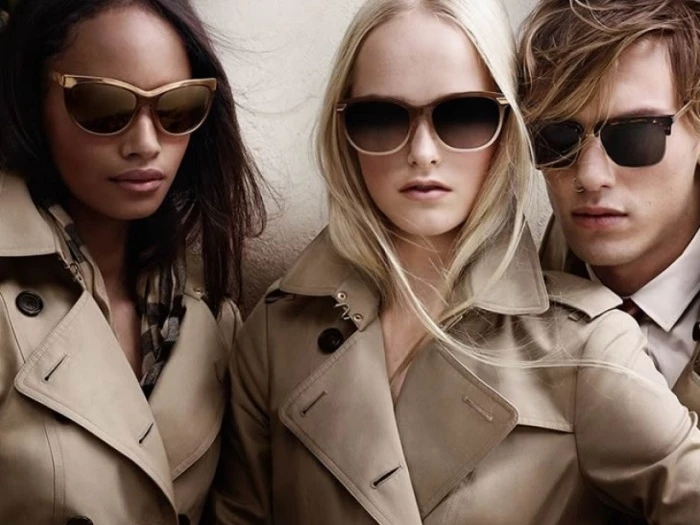 We mend Burberry eyewear
The expert repair team at AlphaOmega UK have significant experience in mending a broad range of Burberry glasses and sunglasses. Our professional technicians can do eyewear repairs for Burberry frames, lenses, bridges, arms, pads and more.
The AlphaOmega UK sunglasses repair service centre is equipped with the latest in precision repair equipment to ensure the highest quality of Burberry glasses repair.
---
All you have to do is to use the ENQUIRE ONLINE page to tell us what repairs need on your broken Burberry sunglasses. Any enquiry will be responded to, free of charge, by a member of the AlphaOmega team.
---
Upon making your order at AlphaOmega sunglasses repair service UK, you will receive a unique tracking code that allows you to log into our website and follow the status of your Burberry repair.
We are confident that our high-quality fast repairs and low prices will leave you very satisfied with AlphaOmega's Burberry sunglasses repair service.
About Burberry sunglasses
Burberry has been a stalwart of British design quality since its founding in 1856 England by Thomas Burberry. Since then Burberry has become a global leading luxury brand, with Queen Elizabeth II and the Prince of Wales granting the company Royal Warrants and with over 500 stores in over 50 countries. Inspired by the brand's other innovative accessories, Burberry's eyewear collection has run since 2006 and incorporates many recognisable iconic elements.
Modern designers add flair while maintaining the originality of Thomas Burberry ís classic designs. Autumnal and neutral colours are often used with shades like amber, fawn, grey and brown making the glasses wearable all year round. The latest ranges of Burberry sunglasses are stylish accessories for both men and women. With a history of endurance, classicism and functionality, the Burberry brand is synonymous with quality.
We mend all models and styles of Burberry sunglasses. We also fix all brands of broken spectacles and sunglasses in our specialist workshops, including models from luxury sunglasses manufacturers such as Ray-Ban, D&G, Oakley, Gucci, Police and Prada. We also offer a replacement lens service for customers with scratched or damaged eyewear lenses.
---
For a FREE BURBERRY GLASSES REPAIR QUOTE use our ENQUIRE ONLINE service.
---