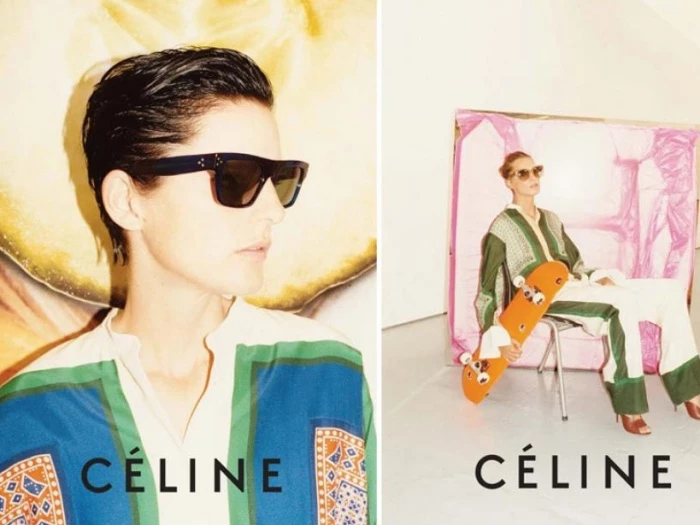 Celine sunglasses are one of the more expensive sunglasses brands. Several factors contribute to why Celine sunglasses are so expensive.
Brand name: Celine is a luxury fashion brand, so its products are priced accordingly. The brand's name is a significant draw, and people are willing to pay a premium price.
Quality materials: Celine sunglasses are made from high-quality materials, such as acetate and titanium. These materials are more expensive than those used in most sunglasses, which can significantly add to the overall cost.
Design: Celine sunglasses are designed by some of the most talented designers in the world. The sunglasses are considered by many to be stylish and timeless, and they appeal to a wide range of people. These designs specific to Celine are sought after and can make their sunglasses more expensive.
Exclusivity: Celine sunglasses are not as widely available as other brands. This makes them more desirable but also drives up the price for the more exclusive brand.
In addition to these factors, the high price of Celine sunglasses is also because a few large companies, such as Luxottica and Safilo, dominate the global eyewear market. These companies have significant control over the price of sunglasses. They can charge a premium for high-end brands like Celine due to their influence over the market overall.
Ultimately, whether or not Celine sunglasses are worth the price is a matter of personal opinion. Many consider the brand's high-quality and stylish sunglasses to justify the higher costs. If you are looking for a luxury pair of sunglasses, Celine may be a good option.
How to tell if Celine sunglasses are real?
There are a few things you can look for to determine if your Celine sunglasses are genuine.
The packaging: Celine sunglasses come inside a black box with a gold logo. The package should be well-made and free of any obvious flaws.
The lenses: Genuine Celine sunglasses should have high-quality glass or plastic lenses. They should be free from any scratches or blemishes.
The hinges: Genuine Celine sunglasses should be well-made and robust. They should not have any looseness or wobbliness.
The engravings: The engravings on genuine Celine sunglasses should be very clear and well-defined. They should not be at all blurry or faded.
The date code: Genuine Celine sunglasses have a date code stamped on the inside of the right arm. The date code is a four-digit number that indicates the month and year the sunglasses were made and should be present on all genuine Celine glasses.
To ensure your Celine sunglasses are authentic, you can take them to a reputable retailer or a Celine boutique for authentication.
Some additional tips for identifying fake Celine sunglasses:
The price: Genuine Celine sunglasses are not cheap. If you find a pair of Celine sunglasses being sold for a very low price, they are likely fake.
The materials: Fake Celine sunglasses are often made from low-quality materials, such as plastic. Genuine Celine sunglasses are made from high-quality materials like acetate and titanium.
The construction: Fake Celine sunglasses are often poorly made. The hinges may be loose or wobbly, and the lenses may be scratched or cloudy. Genuine Celine sunglasses are well-made and durable.
The packaging: Fake Celine sunglasses may come in a counterfeit box that looks similar to the genuine box. However, the counterfeit box is often made from cheap materials and likely has obvious flaws.
If you are considering buying a pair of Celine sunglasses, you must know the signs of a fake. Following these tips can help ensure that Celine sunglasses are authentic. And if ever your Celine sunglasses need a repair, you need only consult AlphaOmega for fast, efficient repairs to any Celine eyewear.