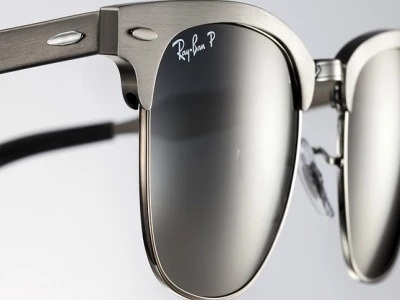 Yes, Ray-Ban does repair glasses, but it is subject to strict rules and only within two years of when you bought the eyewear. Ray-Bans are manufactured by EllisorLuxottica, an Italian eyewear conglomerate based in Milan, the world's largest eyewear company. EllisorLuxottica designs, manufactures, distributes, and retails its brands through its subsidiaries.
EllisorLuxottica provides a warranty on all its products, including Ray-Ban, against breakages caused by material or manufacturing defects. You must report the breakage within two years of the glasses' delivery date and notify EllisorLuxottica within two months of discovering the defect. The warranty does not cover lens scratches, regarded as normal wear and tear, unless you can prove that the lenses were scratched when you bought them.
Ray-Bans are mostly sold through authorised dealers, so you should contact the place you bought your glasses for help and support. If you purchased your Ray-Bans online from the Luxottica website, there is a customer service page.
But for most customer support issues, you are advised to contact the original retailer or an EssilorLuxottica products retailer. You will usually be asked to return the product and let the retailer, in cooperation with EssilorLuxottica, decide if it is a manufacturing defect covered by the limited warranty and what remedy you may have. If the glasses were bought online, you are asked to follow instructions on the e-commerce website.
If you contact Luxoticca's own Ray-Ban store, you will need to register an account. The website says the Ray-Ban support team will be happy to help. If the warranty does not cover your repair or replacement request, they will offer a paid solution, which you can accept or reject.
If the damage to your Ray-Bans is out of time (beyond two years) or not covered by the warranty, you can get the glasses repaired by a reputable glasses repair company. The problem is that very few are authorised retailers of Ray-Ban eyewear and cannot access genuine, original parts. They will offer to use generic parts.
Many owners of Ray-Ban eyewear will much prefer to pay for original replacement parts when it comes to repairing their precious eyewear. This is where AlphaOmega can provide the perfect solution. As well as being the UK's top glasses and sunglasses repair company, we are also an authorised retailer of Ray-Ban products. This means we can directly source original replacement parts, such as arms and lenses, from the manufacturer.
If new parts are required, you only need the model, colour code, and size. All the necessary codes can be found etched on the temple arm of your Ray-Bans, beginning with the letters RB. AlphaOmega can offer lens replacement, hinge replacements, temple arm repairs, a full-frame service and a deep clean. Our fully trained lab technicians use the latest high-tech equipment. For a free quote on your Ray-Ban repair, get in touch.