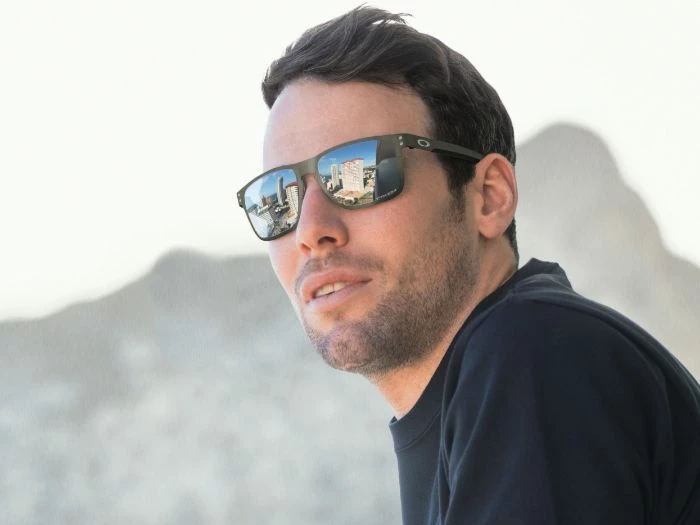 If you have a pair of Oakley sunglasses that need repairing, your first step should be to check if you're covered by the manufacturer's warranty. Oakley may be able to repair your sunglasses, depending on the extent of their damage. If you purchased your glasses from an authorised retailer other than Oakley then we would recommend contacting them first. If they are unable to help then you can contact Oakley directly if you wish to make a warranty claim.
Are your Oakleys under warranty?
Oakley will usually provide a two-year warranty from the date of purchase but you should check what specific cover is provided for your sunglasses. Some early Oakley products (such as Eyeshade Sunglasses) came with a lifetime warranty but coverage has not been offered more recently. To check your warranty coverage and see if Oakley can repair your sunglasses, we would recommend visiting an Oakley or Oakley Vault store in your area. Another option would be to call Oakley Customer Service, who can assess your specific case and discuss your options.
Note however that the Oakley warranty does not cover "any defects due to improper use, improper repair, physical damage, neglect & improper fit". The cover is only "from defects in workmanship and manufacturer materials." This unfortunately means that many of the most common damages to your sunglasses, such as scratched lenses, are not covered. If your damaged sunglasses contain prescription lenses then you might be able to receive advice and replacements from your optician.
Search for online repair services
If your damaged Oakley sunglasses are from a discontinued line or rare make such as X-Metals or vintage pairs, searching for expert sunglasses repair advice online might be your best option. Online expert advice and repair services for various models are available that can be much cheaper than buying a new pair (especially for discontinued frames). Just make sure you're speaking to someone reputable with an established service such as AlphaOmega Frame Repairs before sending your sunglasses or money.
Try doing repairs yourself
Depending on the extent of damage to your sunglasses, you may wish to attempt repairs yourself. We wouldn't recommend this option as it can be difficult without experience and there is a possibility that you may damage your sunglasses further.
Here at AlphaOmega we provide an expert sunglasses repair service for all glasses models. Check out our Oakley repair page for more information on our repairs for Oakley sunglasses.