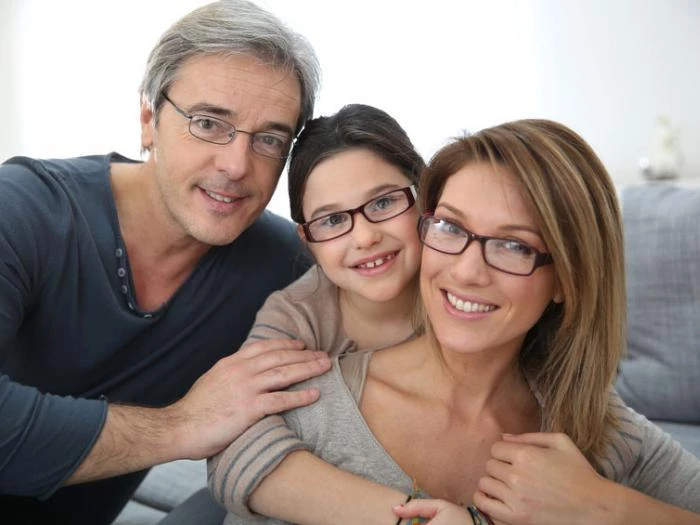 Face up to the facts
With so many styles of sunglasses on the market now, it can be a nightmare to find the right pair to help you look your best. Top-quality lenses are essential for good eye care, but they must also look good to wear confidently.
The most crucial step is looking at your face without sunglasses to determine the basic face shape you were born with. An effective way to do this is to stand or sit directly in front of a mirror and draw an outline of your face with a washable felt-tip pen.
The outline will be a far better guide to your face shape than the actual image. So take a long look at the tracing and decide which category your face shape falls into. While most faces are a combination of several shapes and angles, there are seven basic face shapes: round, oval, square, oblong, heart, triangle and diamond. Knowing which is yours helps you decide which glasses suit you and which won't.
As a general guide, choose sunglasses or spectacles that contrast your face shape, which is in scale with your face size and highlight your best features. Here are some more detailed tips on matching your face shape to sunglasses.
Glasses for round races
Look for sunglasses that give the face a squarer look. Frames a little wider than the face help tighten the features and emphasise the vertical. A strong bridge will focus on the forehead and counteract chubby facial features. Square, chunky, angular styles look best and solid dark colours help too. Avoid round or oval frames that fail to add definition to your features.
Glasses for oval faces
An oval face with a rounded chin and forehead in balanced proportions is often considered the ideal shape. More long than wide, the forehead is often just a little wider than the jaw. Lucky for you, almost all frames look good on an oval face. Frames slightly wider than the broadest part of the face will help maintain the balance. Larger frames look better, so avoid narrow frames that tend to elongate the face.
Glasses for square faces
A square face has a prominent jawline and broad forehead with equal width and length. The choice here is for round or oval frames to soften the angles, while narrow frames will also help emphasise the eyes and lengthen the nose. Avoid square-framed styles and string, chunky designs which only accentuate the sharp curves.
Glasses for oblong faces
A long face with a square chin will be enhanced by large, square frames as they will help shorten the face. Oval frames are also a good choice; a low bridge will shorten a longer nose. Choose chunky frames with a 'sturdy' look to shorten the face overall. Avoid narrow frames, as these tend to give an egghead appearance.
Glasses for heart-shaped faces
Similar to the round face, the heart shape has more strongly defined cheekbones, but the aim is the same – to make it appear narrower and more prolonged. Angular, slim frame styles will help achieve this, and a clear bridge may also emphasise the eyes. Rectangular and wide will balance the face and narrow the features. Avoid round or heart shape frames; the idea is to narrow the facial features.
Glasses for triangular faces
Typically, a triangle face has a broad forehead tapering to a narrow, rounded chin. Choose frames that a wider at the bottom to help narrow the forehead and emphasise the lower face. Light colours and even rimless frames may also look good. Smaller frames, round or square, will help to balance the proportions. Avoid heavy, chunky or angular frames as they only emphasise the angles.
Glasses for diamond faces
Basically, a triangle face with a defined pointed chin but offset by wide cheekbones and a narrow forehead. This rare face type lends itself well to quirky shapes that enhance the cheeks, widen the face and balance the chin. Bright colours and wrap-around frames can help accentuate the eyes.
Face shapes are important
Of course, everyone's face is different, and no face shape will fit the mould exactly, but the basic form of your face does have a strong bearing on the styles that will suit you and those which don't look as good. Use your basic face shape to discard the frames that will never make you look your best. The principles that apply when choosing clothes or accessories should also apply when selecting glasses. Choose colours that blend in with your complexion and hair; soft pastel shades for fair hair and more dramatic frames for strongly coloured or dark hair work well. Looking for frames that contrast with the basic shape and push the face towards the "classic" oval is probably the most critical consideration when choosing sunglasses or spectacles. Whatever your face shape, the right pair of glasses can make you feel fabulous.
---
Read more about sunglasses
Choosing the best sunglasses
Guide to sunglass lenses
Aviators are flying high
Outlook for sunglasses