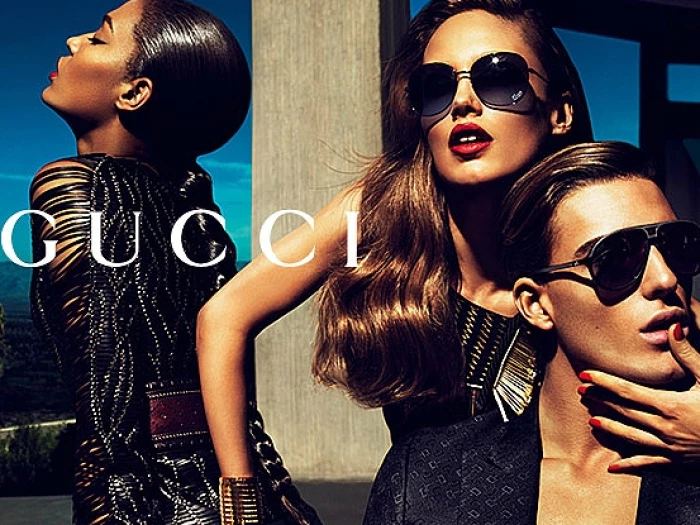 Gucci, like many other luxury glasses brands, can provide repair services for their glasses. However, the extent of repair services available will likely vary depending on factors such as the age of your sunglasses, the kind of damage, and the specific Gucci retailer you are dealing with.
After sales service is provided by Gucci for any products purchased from their official website, as well as from any Gucci boutique or other Gucci-authorised retailer. For assistance you can contact the retailer where you purchased the product, any Gucci boutique or phone their client services for advice.
What to do if you have Gucci sunglasses in need of repair?
There are several options you can take to find an appraisal and repair for your Gucci sunglasses. These include:
Checking your warranty information. The cost of your repairs might be covered if your sunglasses are still under warranty. Gucci will usually provide limited warranties on their products but coverage may vary. Therefore it is important to look up the details of the warranty coverage that came with your sunglasses.
Contacting Gucci customer service. This can be done through their official website or by calling your nearest Gucci store or boutique that sells sunglasses. Explain the issue with or damage to your glasses and ask about their repair services.
Visiting an authorised Gucci retailer in person. If you live close to an authorised retailer or boutique, you can visit the store with your sunglasses to discuss repair options. They should be able to assess the damage to your glasses and provide assistance on the feasibility of a repair and the costs involved.
Finding local glasses repair services. There may be local opticians or eyewear repair shops that are able to fix common issues with sunglasses and may be able to assist you. Before taking this option, ensure that your glasses are not covered by a warranty that may be voided by a non-Gucci repair.
The costs of these options can vary significantly depending on the damage and materials required. You should also keep in mind that not all glasses repairs will necessarily be covered. Before choosing your glasses repair option, we would advise to make sure you fully understand the terms and conditions of any repair service offered as well as an estimate of the cost.
Additionally, it's very important to verify that your Gucci sunglasses are authentic and ensure that any repairs are being carried out by authorised service providers using quality replacement parts.
Here at AlphaOmega our expert technicians can offer a wide variety of repairs and replacements using genuine replacement parts. Get in touch for a free quote on your Gucci repair. AlphaOmega can offer lens replacement, hinge replacements, temple arm repairs, a full-frame service and a deep clean. Our fully trained lab technicians use the latest high-tech equipment. For a free quote on your Ray-Ban repair, get in touch.