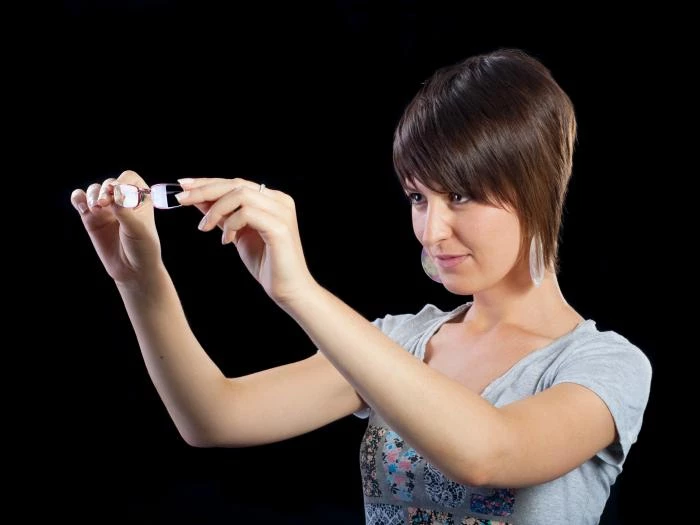 Scratched lenses are one of the most common problems our customers have. The slightest blemish can spoil the appearance and make sunglasses unwearable. Repairing scratched sunglasses depends on the severity of the scratches and the type of sunglasses.
Glasses with clear lenses are a joy to wear, with no smears, streaks or misting to spoil the view. But with regular everyday use and exposure to the elements, all sunglasses will get scratched occasionally.
Lenses are usually made from glass or a plastic acetate compound. A scratch on a glass scratch is tough to remove. Glass is a hard substance, so any scratch is unlikely to be superficial. A repair will require grinding away at the glass itself, resulting in a thinner lens and a distorted image.
Lenses manufactured from plastic compounds are more prone to scratches, and many modern sunglasses have special lens coatings that may damage easily. If your lenses have a scratch-resistant coating, rubbing gently with a microfibre cloth soaked in lens cleaning solution may work, but only for superficial scratches.
Home remedies for scratched lenses
There are other ways to repair scratched lenses, and many DIY methods are available online. In our experience, home remedies rarely work and often cause even more damage. Amateur treatments include lens cleaning kits, toothpaste, furniture polish, brass polish, baking powder, petroleum jelly and car wax, to name just a few.
Here are a few of the best-known ways to repair scratched sunglasses:
Scratch repair kits: Several kits are available, including a polishing solution and a microfibre cloth. Just follow the instructions provided.
Toothpaste: Apply a small amount of non-abrasive toothpaste (not gel-based) to the scratched areas and gently rub in a circular motion with a soft cloth. Rinse with lukewarm water and leave to dry
Baking soda: Apply a paste of baking soda and water and gently rub with a soft cloth before rinsing and drying.
Vehicle wax: Some people report success using vehicle wax or polish to buff out minor scratches.
Why it is better to replace a scratched lens
But the chances of repairing anything other than hairline scratches with amateur cleaning are not high. Lens coatings for glasses typically last for one or two years, but much depends on your lens coating and how well you look after your sunglasses. The most common coatings are for glare reduction, blue light filtering, anti-fogging and scratch resistance. Any lens coatings will likely be lost by grinding and polishing with an amateur repair.
In our opinion, it is far better to replace a scratched lens. Replacement of a damaged sunglasses lens, even for luxury designer models, can be relatively cheap, and you can be assured of perfect vision. AlphaOmega can source replacement lenses for most luxury brands at a very reasonable price.